A Step-by-Step Guide to How To Become a CFO
Becoming a Chief Financial Officer can be considered the pinnacle of the accounting profession.
It is also known as "number two" or "co-pilot", but as this article will show, the CFO role can be as valuable professionally and financially as a Chief Executive Officer.
Photo by Ruthson Zimmerman on Unsplash
The CFO role usually takes years to achieve, but this should not discourage finance professionals as the career path can have a different time horizon depending on the size and profile of the organisation. It is an enriching role, of which the average salary is usually only second to that of the CEO; it has a high profile externally and internally, and it puts you in the prime position of aiming for the number one role if desired.
How To Become a CFO in 6 Strategic Steps
Becoming a CFO requires a combination of both education and experience and the right blend of skills:
Step 1: Bachelor's Degree
To hold a CFO position, a bachelor's degree is almost mandatory. It is rare to see a CFO who has yet to have an undergraduate degree as part of their relevant education.
It doesn't need to be an accounting or finance degree, although those subjects will provide the foundation knowledge for professional accounting qualifications.
Step 2: Professional Qualifications
An accounting qualification is essential for a CFO's career path and serves as a testament to their knowledge and background.
Certified Public Accountant, Chartered Financial Analyst, Chartered Auditor and Chartered Management Accountant are just some of the certifications available today.
Similarly, organisations such as ICAEW, CPA, ACCA, and CIMA provide a variety of qualifications for young finance professionals.
To remain in membership, Continuous Professional Development (CPD) for all these qualifications is required.
Step 3: Work Experience
Whilst there is no standard relevant experience which will increase the chances of becoming a CFO, usually a progressive career in Finance, progressing from Management Accountant to Financial Controller to Finance Director is the type of route one would generally expect to see on their CV.
These roles, and the breadth of scope of such positions, are essential. Still, it is critical too that candidates have a wide variety of industry experience (financial services, manufacturing, etc.) as well as company exposure (public and private companies, owner-run etc.).
International experience is also highly valued, and it is something that financial professionals should always consider.
Professional development opportunities that may take them temporarily away from traditional accounting roles are also recommended, such as ERP implementation or M&A, which would add additional skills they may not have in a conventional functional career.
Step 4: Managerial Skills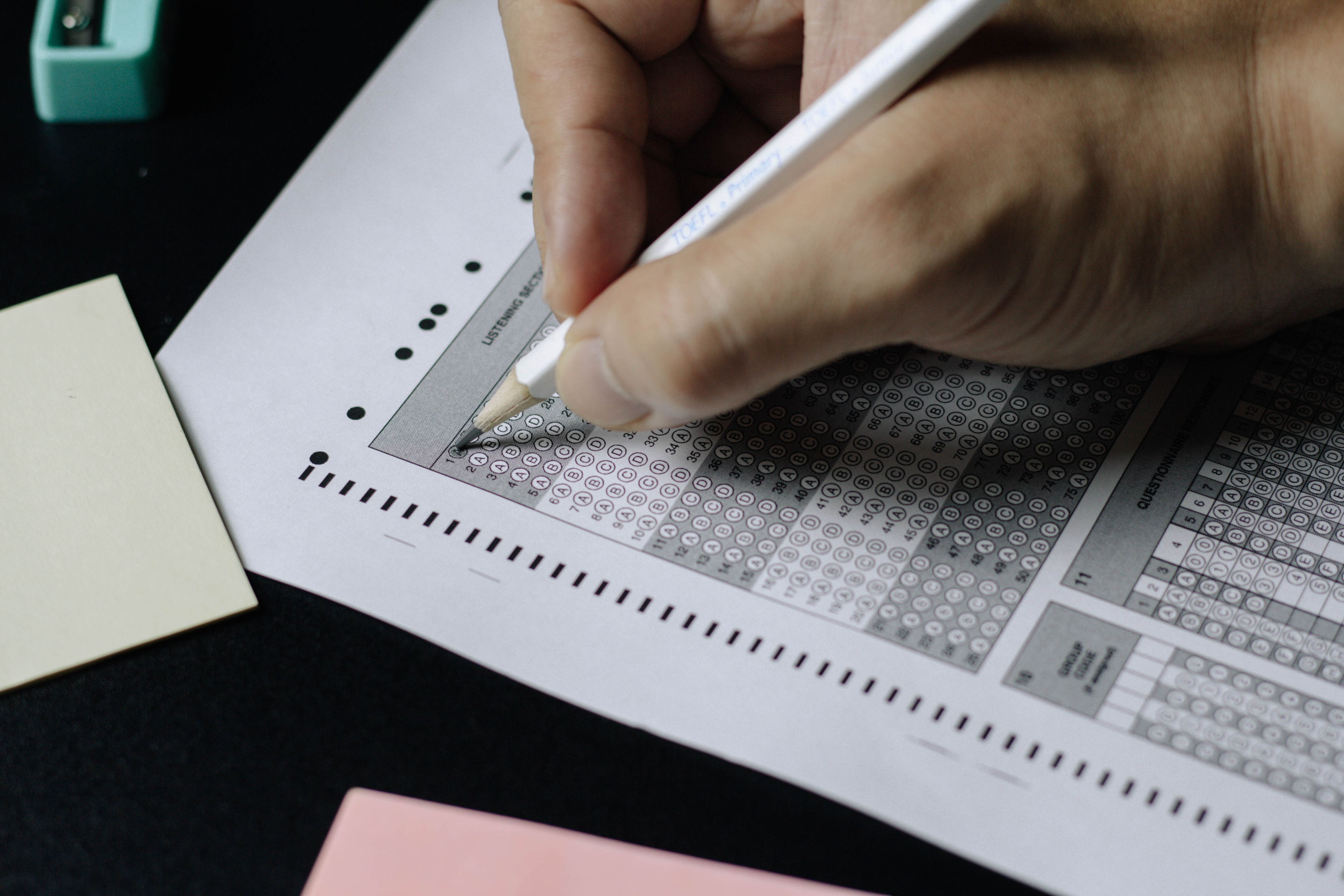 Photo by Nguyen Dang Hoang Nhu on Unsplash
Accounting and technical skills form part of the financial expertise of an Accountant; however, to become a CFO, they should equip themselves with leadership skills; empathy; general managerial and strategy skills and business knowledge that goes above and beyond just numbers.
They will learn most of those skills as their career progresses to more prominent roles, but it's paramount to emphasise that you need more than accounting skills and an accounting degree to get you to the top. The paragraph below titled "The Modern CFO" explains this further.
Step 5: Advanced Education
Increasingly job boards for C-level Executives require advanced degrees such as an MBA programme or Master's degree.
Although not mandatory, it helps cement one's reputation further, so it's a "plus".
Some organisations also fund their C-suite's education. In the later stages of one's career, a Master's degree is beneficial, ideally coupled with the relevant experience.
In other words, doing an MBA straight after university can help. Still, it will have a lower value than, for example, an MBA obtained whilst being a Finance Director as part of career development.
Step 6: Professional Network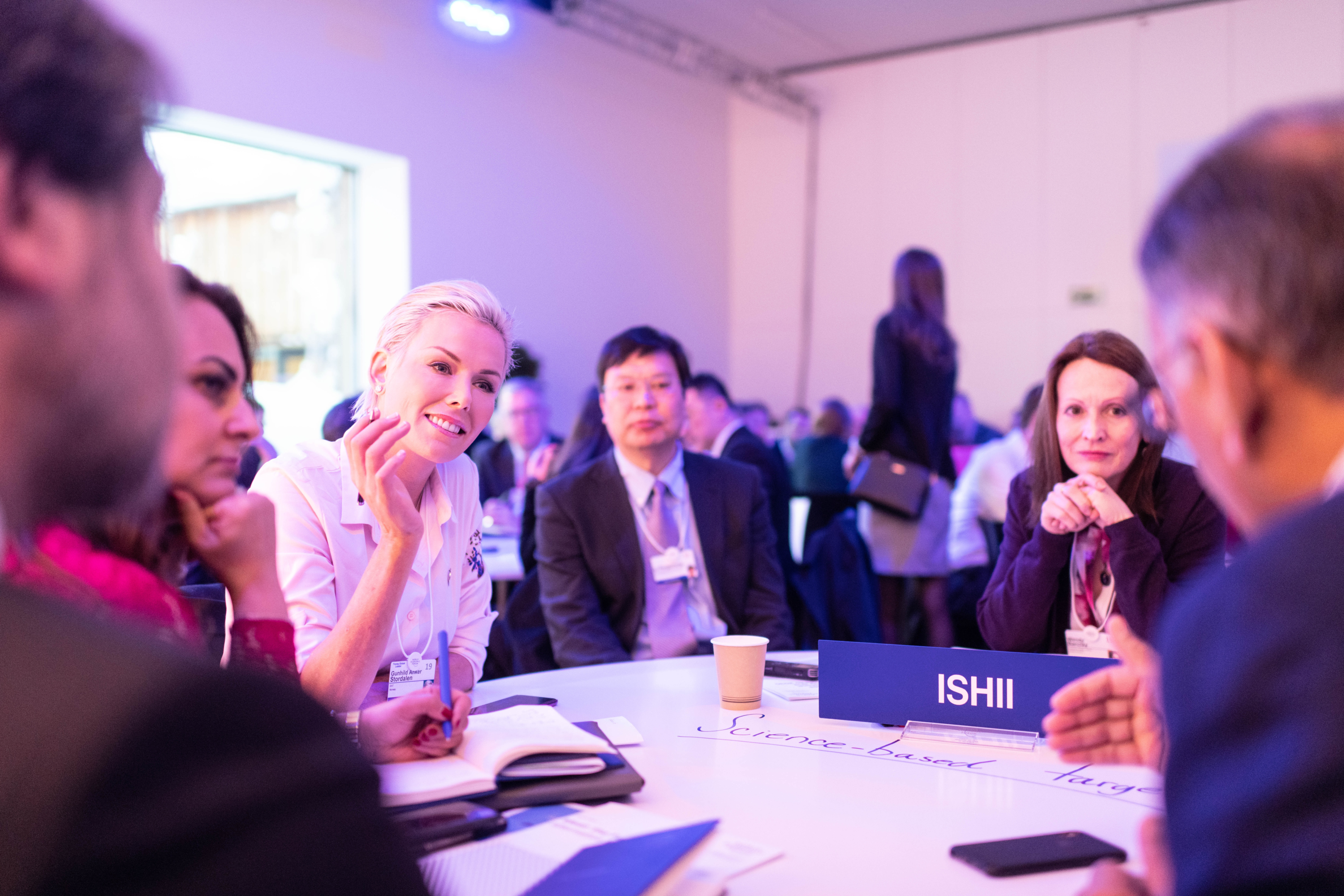 Consider joining professional network associations or organisations that will grow your networking abilities and capabilities and connect you with professionals from different industries and sectors.
Attend industry events or conferences organised by ACCA, CIMA and other professional bodies. These networking opportunities can help you further your career and secure a CFO job.
Get a Bachelor's Degree in a Relevant Field
A finance-related degree or business administration degree is always beneficial; however, as mentioned earlier, it's no pre-requisite or mandatory; some CFOs have studied engineering, chemistry, or even history and literature studies. Young Accountants should, therefore, not perceive their chances of becoming a CFO as lower because of their graduate studies.
Get a Professional Certification, Such as a CPA or CMA
Compared to an undergraduate degree, professional certification is mandatory, although there is flexibility on the type of qualification itself. Whether it's a Certified Public Accountant; Chartered Financial Analyst; Certified Auditor, or Certified Management Accountant, young professionals should choose the capability that most matches their career, experience and speciality aspirations. Professional experience will provide Accountants with all the necessary skills and exposure to become a CFO.
Acquire Industry Experience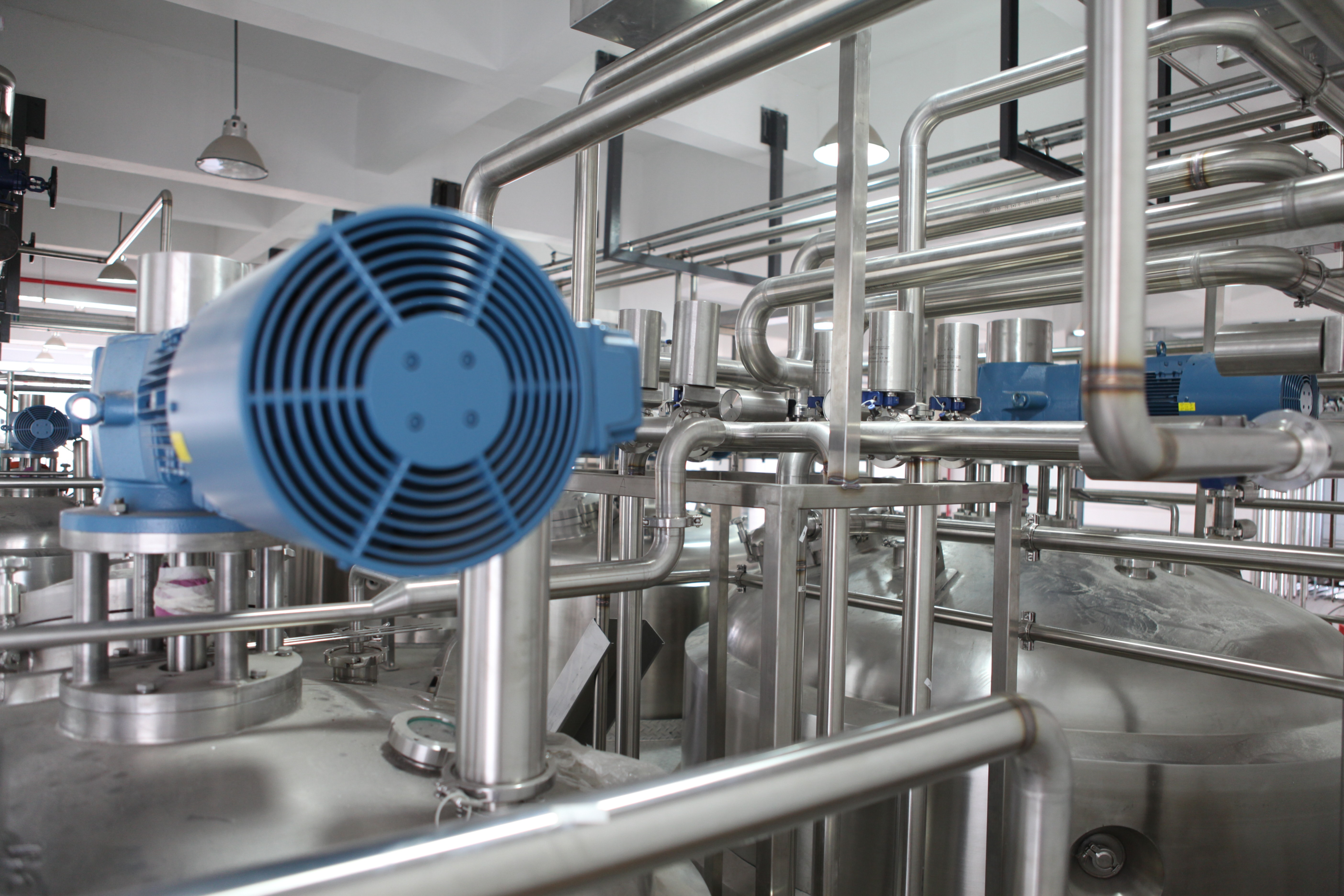 Industry experience is the most crucial step out of the six above to progress in a finance career, with the caveat that this goes with a well-rounded experience. As in any C-Suite position, it takes years to get to the top, but young Accountants should not be discouraged by the time horizon; time and experience enable individuals to gather the necessary skills to be at the top of their profession, and there is no substitute for it.
Industry experience tends to channel one's career towards a particular sector; for example, a Certified Financial Analyst who has developed their career in the financial services sector is more likely to succeed as a CFO in a Bank or financial institution than in a manufacturing organisation.
Therefore, the industry that one chooses bearing in mind that it's beneficial to switch different industries across one's career within reason, will increase their chances to hold a Chief Financial Officer position in this industry. Various industries appeal to people, so whilst it's essential to have exposure to a few earlier in one's career, there will be a point when it becomes necessary to specialise in one primarily.
Get an MBA or MSF Degree (Optional)
A Master's in Business Administration is not a pre-requisite. However, it's something that today is valued and appreciated at the point of recruitment.
It is a significant differentiator, positively, when it comes to hiring; nevertheless, because of the content of the course, it requires commitment as it is way more in-depth than that of a university degree.
In line with Continuous Professional Development, many organisations offer to fund MBAs. The experience gained during a career is critical to understand how complex concepts apply in the real world alongside the studies. Hence, the recommendation is to pursue an MBA halfway through or in the latter stages of one's career.
Online education and flexible courses have made tremendous inroads to ensuring that what was once elite is now accessible to most people.

Get Well-Rounded Experience (More Than Just Accounting)
Although, as the title suggests, a Chief Financial Officer is responsible for the financial strategies, financial planning and a company's finances, the reality is that to occupy this position, an individual needs to possess experience beyond that of just finance.
Although their career may start in the accounting department, because of their co-pilot requirement and financial advisory, a CFO needs to have exposure to various experiences that go beyond finance.
Investor relations; how to deal with shareholders and stakeholders; commercial acumen obtained through exposure to sales and purchasing processes; and an eye on human resources are all aspects that a CFO needs to touch throughout their career.
Being a strategic advisor, which will occupy most of their time once at the top, requires more than just expertise in financial analysis. That is why, when it comes to acquiring industry experience, as stated above, it becomes fundamental for an accountant to have "intimacy" with various business streams within an organisation. For example, in a small-medium-sized company, it is common for an FD to be responsible for IT or even Human Resources. A large organisation's CFO will also be responsible for fundamental purchasing and sales decisions.
Unlike other fellow executives, a CFO is the only position in a company, besides that of a CEO, that allows an individual to be familiar with all aspects of a business, including finance, which other C-Suite positions do not have. Therefore "lateral moves", or even switching from a publicly listed to an owner-run company throughout their career, should not be seen as a deterrent or have the perception of a "downgrade".

Photo by Jess Bailey on Unsplash
How To Become a CFO? – Managerial and General Skills
The ability to interpret financial statements, understand financial operations, be up to date with accounting principles and run accounting departments are a given and expected in any CFO role. However, well-rounded experience is fundamental to becoming a CFO because it provides Accountants with varied skillsets beyond financial literacy.
But there's more to that:
Communication Skills
As one of the prominent "faces" of an organisation, internally and externally, the ability to communicate in a simple manner complex financial concepts to a variety of stakeholders makes communication skills a fundamental differentiator.
Risk Management Skills
A CFO is a gatekeeper safeguarding a company's assets. As such, they should have an eye for risk management and provide the right balance between stellar company aspirations, with the need to ensure growth is sustainable and appropriately managed.
Investor Relations Skills 
Particularly relevant for CFOs of publicly listed companies, they will often co-lead with the CEO on quarterly or annual results releases as well as fundraising activities, which combines financial intimacy and communication.
Leadership Skills
Due to their position, CFOs are leaders of an organisation, not just that of the accounting department, and therefore, they cannot be without the leadership skills that need to be appropriate to the company, the environment they operate in, and the stakeholders they deal with. Each leadership style fits only some, and young Accountants, throughout their work experience, will be exposed to different types. A CFO is "looked up to" by the workforce and is fundamental in cementing company culture.
Information Technology and Data Skills
With technological advancement, organisations are becoming increasingly data-driven, and CFOs play a fundamental role in ensuring a company is equipped with the right technology to sustain growth. It's more than just the investment analysis of ERP projects; it has nothing to do with advanced coding skills. It's a deeper understanding of how data serves the organisation and the financial data, a subset of it.
Strategy Skills
A CFO must be able to look ahead to try and predict opportunities and risks in today's volatile business environment; their mindset constantly needs to be focused on the bigger picture and how an organisation can benefit from strategic opportunities.
CFOs Are in Demand: A Sunny, Competitive Career
One can look at a platform such as LinkedIn and search for CFO roles, and they will see thousands of jobs. The simple reality is that CFOs are in high demand across all company sizes and industries.
The CFO role is a gratifying career, both professionally and financially. As mentioned at the beginning of this article, it is the "pinnacle" of an Accountant's career. The demand is high because CFOs play a fundamental role in business strategy and financial management. Still, most importantly, they are strategic business advisors that a company cannot afford to be without.
Even small-medium sized organisations traditionally operating with Finance Managers or Financial Controllers are increasingly shifting to CFOs.
Salaries vary between regions, industries, and organisational size, but one can earn around 250k USD (230k Euros (EUR), with a publicly listed role often being double that amount.

Photo by Ray Reyes on Unsplash
CFO Career Path
The path to becoming a CFO is still heavily focused along functional lines, as broad financial experience is still a prerequisite.
One would expect to start their career in an organisation's finance department, as that of a Management Accountant or Financial Manager, progress to being a Financial Controller or Finance Director, and eventually aim for the top spot. Lateral moves such as Internal Auditor or even as a Project Manager of business systems implementation would be beneficial to provide a well-rounded experience.
Depending on one's career and experience, one could expect to reach the top role within 7-10 years from the start, but for large publicly listed companies, it would be common to stretch the horizon to 15 or even 20 years.
Pursue Leadership Opportunities
The phrase "lateral moves" has been mentioned a few times; a young professional should not be afraid to switch from finance to other roles with "finance in the background" and potentially to a small general management role or even a leading customer service experience.
Involvement with M&A or digital transformation is also highly valued.
A switch does not harm one's career. Indeed, it provides valuable exposure that could propel one's path and make it more "appealing" to more prominent roles.
Young professionals should therefore be encouraged to gain experience outside of finance.
What Is a CFO? Responsibilities and Role
CFO responsibilities vary depending on revenue size and industry; however, there are common traits that underpin the role.
Financial strategy; cash flow management; interpretation of financial statements; financial planning, and regulatory compliance (tax or audit) coupled with compliance management are part of their primary responsibility. One should add strategic planning, as this is increasingly important in a volatile environment and advisory to other executives and the entire organisation.
The growth in the importance of ESG (Environmental, Social and Governance) positions may also place CFOs in roles that traditionally may fall under investor relations or legal department heads and provide exposure and skills that, in the recent past, were outside their armour.
As the gatekeeper of financial data, it often falls on the CFO's shoulders to execute the digital or economic transformation. This role in the past went to IT or business systems heads.
As outlined in the section below, the modern CFO differs significantly from the 20th-century CFO.

Photo by Dan Dimmock on Unsplash
The Modern CFO
Gone are the days when preparing and commenting on financial statements were seen as the crucial role of a CFO.
The expectations of a modern CFO are more significant than ever, which is why it is an enriching career.
Today's CFOs should have in-depth knowledge of a company's operations and be able to do "more with less", which is why, as part of their leadership skills, they must surround themselves with the best talent they can get hold of and make the most of the data available through their management information systems.
Data and digital transformation are essential, and they are not just buzzwords. To provide insights into critical decision-making, it becomes part of a CFO's mandate to equip the company with the best technology possible to enable fast reaction and predictive analytics.
As Business Strategists, they help shape a company's future and become a catalyst for change. Second to CEO only, it is by far the most visible role in a company.
Learn more about finance, accountancy, and audit careers by visiting our Jobs Resources section.
Search Jobs to find out about the job roles we currently have available.